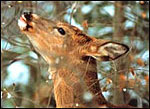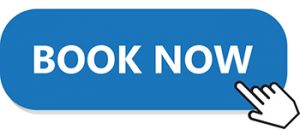 Niagara Riding Stables is situated right on the Niagara Escarpment, a provincially and internationally significant geological landform and one of Canada's most magnificent natural environments. The Niagara Escarpment stretches across portions of eight counties or regions, which include 23 local municipalities. Niagara Riding Stables is the only facility in the Niagara region that offers public trail rides along the Niagara Escarpment.

With its unique topography, the Niagara Escarpment, not surprisingly, supports a special richness of plant and animal species. In fact, because of the many different elevations and exposures to sun, wind and rain, the escarpment is one of the most ecologically diverse parts of Ontario. Additionally, as you travel up and down the escarpment on horseback you can observe many different types of Ontario wildlife. All of our horses are quite comfortable in this unique environment where typically they have had to share the forest with deer, foxes, coyotes, and even wild turkeys! Glance up and you just may catch a glimpse of a hawk or perigrine falcon gliding by.
The Niagara Escarpment rises wild and beautiful above Ontario's farmlands and communities. At Niagara Riding Stables we feel there is no better way than to experience this wonderful natural environment than on horseback.