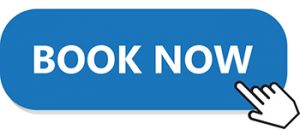 Safe, enjoyable riding is a priority at Niagara Riding Stables and as such we maintain a high level of safety and care for our horses, customers and staff. That's not to say that riding is without risk. As with any activity involving horses, there is an element of risk that goes along with the excitement but we pride ourselves on our ability to maintain safety while providing an enjoyable experience. Our staff are qualified and experienced horse people and are trained to help clients with all their needs.
Attention:
Proper fitting, closed-toe shoes are required. No sandals or flip-flops. Also, we recommend wearing long slacks, plus, bug spray is a must during the summer season.
If you are a novice rider, we'll provide simple instructions to help you feel comfortable and safe in directing your horse. Each trail ride is led only by an experienced trail guide. Our well-cared for and well-behaved horses are chosen and trained to work well together. They are all kept in good physical condition by managing their workloads and with proper feeding and nutrition. Our horses are treated with loving and gentle attention to their physical needs.
Please note that the minimum age requirement for trail riding is 10 years. All riders or their guardians are required to sign a waiver prior to any trail ride and must wear a helmet.
To view or download a PDF of our adult waiver click here.
To view or download a PDF of our minor waiver click here.
If you are not familiar with Adobe PDF files or do not have the free Adobe Acrobat Reader, click here to download the viewer.