About Us
"I've been around horses and have lived on the Niagara Escarpment all my life. Not only have these magnificent, beautiful creatures provided me with years of riding experience, I've been surrounded by the natural beauty of these protected woodlands. I'd love to introduce you to horseback riding here at Niagara Riding Stables, especially since ours is the only public trail ride situated right along the escarpment in the Niagara region.
Dinah McGibbon
We Are Open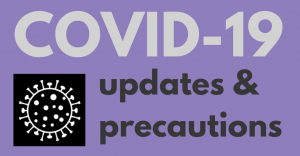 Niagara Riding Stables is NOW OPEN. For further information regarding trail rides, and to protect both our customers and our staff during this current pandemic, Niagara Riding Stables has implemented the following policies:
Group Ride sizes will be limited to 6 riders.
Helmets, saddles and reins will be sanitized both before and after every use.
A mounting Block will be used for all riders.
Staff will wear masks while assisting mounting.
Reservations
Our trail takes 45-50 minutes and the cost is
$60.00 per person (taxes extra)
 with a two person minimum. We accept cash, Debit/Interac Flash, Visa, Mastercard, American Express, Apple Pay, and Google Pay. Trail rides are scheduled for 11:00am, 1:00pm, 3:00pm and 5:00pm during the summer months and 11:00am, 1:00pm, and 3:00pm during the late fall, winter and early spring. Minimum age requirement for trail riding is 10 years and the maximum weight restriction is 240 pounds.
Reservations are required

"24 Hours Notice required for all cancellations!" 


Phone: (905) 262-5101 or Email: info@niagarariding.com